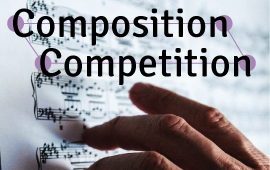 From North State Symphony Music Director Scott Seaton:
"In celebration of the anniversary of Beethoven's 250th birthday, the North State Symphony invites submissions of works that explore the resilience of the human spirit, represent a coming together of humankind, and should echo Beethoven's ideals of unity during the composition of the 9th Symphony."
"This must be a world premiere, but existing works that are currently unperformed are acceptable."
---
More information about this competition is available here: 
link for payment submission will be available soon!