2017-18 Season Tickets Available!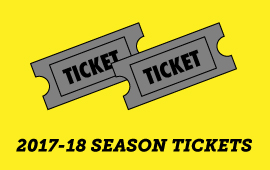 Now's the time to get a great deal on tickets to our four-concert "Masterworks" series, which will feature classics ranging from Tchaikovsky to Beethoven, and more! Buy now and get a complimentary Gift Certificate voucher that lets you bring two of your friends or family to one of the concerts! Explore our website for a preview of all the fantastic music and guest artists we have planned for you!
"Welcome to the 17th Season of the North State Symphony and my third as your Music Director! I have continued to take in requests from the community and orchestra to create a season that will inspire you.
I am so privileged to work with the incredible musicians of the North State Symphony as we all share the magic of live performance and work to create community through music!" --Scott Seaton, Music Director
Purchase season ticket packages and single tickets from the Cascade Theatre Box Office (530-243-8877) or the University Box Office at CSU, Chico (530-898-6333 or online here!)
Single Masterworks tickets will be available Monday, August 14 (Chico) and Tuesday, August 24 (Redding)