Advertise in the Symphony Program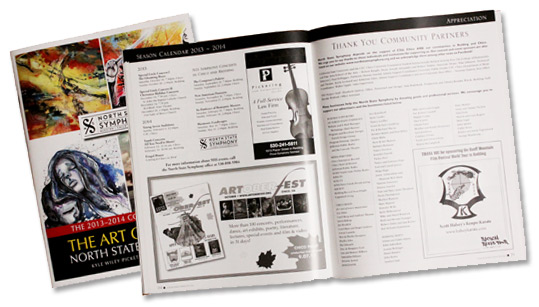 Benefits of advertising in NSS's concert programs:
Reach a targeted audience for a very reasonable cost.
Your advertisement will be seen in programs for at least 14 concerts from September through May in at least three cities in the North State.
Our loyal audience is very enthusiastic about NSS, and many make a point to patronize businesses that advertise with us.
Your business image will be enhanced when you are known for supporting great music and youth music education in the North State.
Download Advertiser Agreement and Ad Specs (PDF)
Please contact us for details.
Businesses are also invited to contact us for information regarding concert sponsorship.