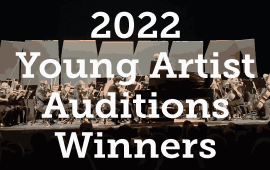 Young Artist Auditions 2022 Results
The North State Symphony is happy to announce the results of the 2022 Young Artist Auditions. The YAA honors young musicians in the North State, both instrumental and vocal. The competition has two divisions, High School and College/University.
Read more
March of 2021 was Youth Celebration Month, but don't worry - if you missed out on the fun, all of our virtual concerts and activities are still online!
In March of 2020, NSS's Youth Concerts were its last live theatre performances of the season before the Covid-19 lockdowns terminated live events. This year, NSS resolved to continue... Read more