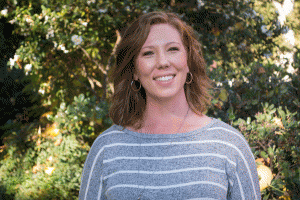 Caryn Corbin, Percussion
chair sponsored by Sandy Kalinowski

Redding, CA
playing with NSS since 2006
What made you want to be a musician?
Music has always been a large part of my life's backdrop, from watching musicals as a family to singing with my sisters. I was fortunate to have an incredible elementary music program that dovetailed into a multi-faceted powerhouse of a middle- and high-school music program. Playing music was fun, rewarding, and connected me to my peers in a tangible way. It wasn't long before I couldn't NOT be a musician.
Favorite genre of music?
As long as it's authentic and quality, my musical tastes are fairly eclectic.
What do you enjoy doing when you're not rehearsing or performing?
Outside of my work as a recruiter, I enjoy spending time with my family, traveling, and cooking. I take great pleasure in creating foods that are both beautiful and delicious.
What's it like to perform onstage with an orchestra?
As a percussionist, it's an opportunity to exist as both observer and performer. Unhindered by a multitude of notes, we can experience the beauty of the orchestra up-close. In due time, we join the moment as members of a perfectly choreographed dance, breathing and moving as one.
Best advice you've ever received?
"Be as tall as you are."