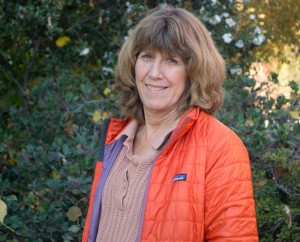 Celia DeMartini, viola
Corte Madera, CA
playing with NSS since 2010
What made you want to be a musician?
Not sure but originally when I was a kid I think I felt that it was something I could be really good at. I have had a couple of careers as a musician-I love music and it is a joy to be in the midst of the sound and contributing to it.
Favorite genre of music?
Don't have one. Generally I guess my favorite is Classical Music but that is a very broad category I do not have a favorite within that category. I love playing chamber music as well as playing in orchestras.
What do you enjoy doing when you're not rehearsing or performing?
Quite a few years ago I took a very long hiatus from music and became a triathlete and competed pretty successfully in a good number of triathlons. I don't do triathlons anymore but I do train and exercise a lot. When not rehearsing/performing I enjoy working out in a gym (gym workouts are new for me) and swimming. Along with music I was a swimmer as a kid and now swim on a masters swim team. I really enjoy a leisurely swim in quite cold waters (60 degrees +/-). i.e. I love to swim in SF Bay and Crater Lake in Oregon.
The other thing I love to do is practice my viola, take lessons and improve on the instrument. In so many ways as we get older our minds and bodies aren't what they once were. For me knowing that I continue to improve on the viola makes my day.
What's it like to perform onstage with an orchestra?
For the violas we are in the middle of most groups-which is my favorite place to sit. We along with the conductor are bathed in sound. Our sound is also generally a middle voice and we have a big hand in blending the sound of the group. I also think when the entire group is working together and we are soaring with sound and music it is a real high point for us all. There is a group focus in a performance that doesn't necessarily happen in rehearsals that also involves a bit of adrenaline. When one feels they have done the best they can-it is a wonderful high.
Best advice you've ever received?
My Dad used to say "we all have a long row to hoe". It was one of his favorite sayings. Thinking back on it I think that is the best advice I have ever received. It means to me to look at the big picture, focus on the goal and keep working towards it.