We are pleased to announce the three finalist composers & compositions that will be showcased in "Beethoven Idol" during the 2021-2022 season!
We announced our North State Symphony Composition Competition early in 2019 and by the submission deadline of February 1, 2020, we had 46 submissions from all over the world.
Because of limitations from Covid-19, this project will be postponed to the 2021-22 season.
The finalist composers and compositions are:
Kent BAKER: Archetypes
Andrea DONATI: Queen Bee
Wesley STORMER: Fantasy for Orchestra
Over the summer, we will feature each of the three composers in interviews with Maestro Seaton, so please check our social media pages or northstatesymphony.org for more information.
---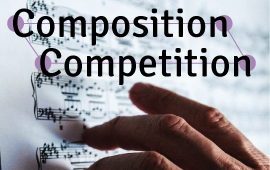 From North State Symphony Music Director Scott Seaton:
"In celebration of the anniversary of Beethoven's 250th birthday, the North State Symphony invites submissions of works that explore the resilience of the human spirit, represent a coming together of humankind, and should echo Beethoven's ideals of unity during the composition of the 9th Symphony."
The competition has closed. Congratulations to our semi-finalists!