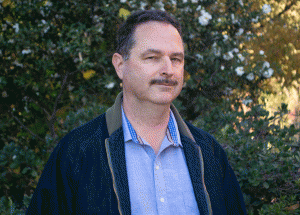 Gregory Sykes, violin 1
chair sponsored by Dr. Leo H. Kirchhoff

San Francisco, CA
playing with NSS since before 2001
What made you want to be a musician?
As a kid, I was exposed to a lot of classical music. Then in fourth grade I was given the chance to pick up a violin and start playing it, and I was hooked for life.
Favorite genre of music?
Late Romantic period.
What do you enjoy doing when you're not rehearsing or performing?
Traveling and reading.
What's it like to perform onstage with an orchestra?
It's exciting - like being caught up an a big ocean wave. Playing fast, intricate parts can be nerve wracking, but the whole experience is ultimately deeply satisfying.
Best advice you've ever received?
If you can't be good, be good at what you do...