North State Symphony's 'Maestro in the Spotlight' Concert to Take Place Nov. 14 in Chico and Nov. 15 in Redding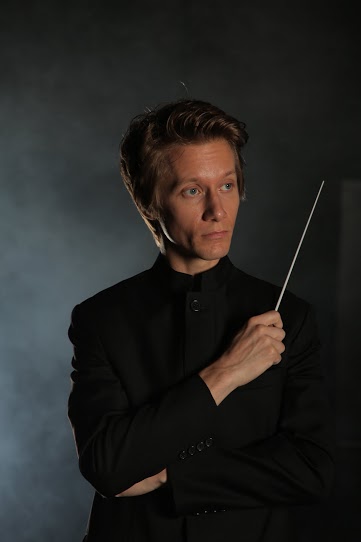 The North State Symphony and its new music director Scott Seaton return to the stages at Laxson Auditorium and the Cascade Theatre with a wide-ranging program of music written from the 18th to 21st centuries.  In all the diverse selections, audiences can feel the beat and picture imaginary dancers.
The program, entitled "Maestro In the Spotlight," continues Scott Seaton's introduction to North State audiences following brilliant season premieres in Redding and Chico in September.
The major work on the program is the music from Bernstein's "West Side Story," in an orchestral version which Bernstein titled "Symphonic Dances." "West Side Story" is one of the great achievements of American music, and includes famous songs like "Tonight" and "Maria."  The show also featured some fantastic dance music, much of it to Latin rhythms.
Catchy rhythms are also featured in different ways in Haydn's "Symphony #90" and Johann Strauss' "Blue Danube" Waltz. Redding violinist Brianna Ruiz will appear, playing the third movement of the "Violin Concerto" by Dimitri Kabalevsky. Brianna is the 2015 winner of the Young Artist Audition Award, presented annually by the NSS, and its volunteer support groups, the Chico Guild and Redding League.
According to music director Seaton, "one of my favorite things about music is the way rhythm can fill your being. Quiet, contemplative music is wonderful too, but there's something amazing about the energy transmitted by rhythm, whether you are dancing or listening."
Sponsors of the Chico concerts include Mark and Vickie Spelts, the Arrhythmia Center of Northern California, and Richard and Pat Macias. In Redding, Simpson University, the Record Searchlight, and Dr. Ron Reece all help with sponsorships. Dignity Health of Northern California is the North State Symphony's 2015-2016 Season Sponsor.
The concerts take place on Saturday, Nov. 14 at 7:30 p.m. in Chico's Laxson Auditorium, and at 4:00 p.m. (a new time) on Sunday, Nov. 15 in Redding's Cascade Theatre. One hour before each performance, Scott Seaton will present a free pre-concert talk.
Tickets for the concert are available at online or by calling 530-898-6333 in Chico, 530-243-8877 in Redding. The symphony has also made available discounted tickets for a package of three major concerts in November, February and May, which is also available through the box office phone numbers.