March Youth Concert: "Symphony Quest - To The Stars and Beyond"

Dwayne Corbin | Conductor
Tuesday, March 7, 2017 @ 10:30AM Laxson Auditorium, Chico, CA (Young People's Concert | 2nd-6th Grade)
Wednesday, March 8, 2017 @ 9:15AM State Theatre, Red Bluff, CA (Young People's Concert | 5th Grade)
Wednesday, March 8, 2017 @ 10:30AM State Theatre, Red Bluff, CA (Young People's Concert | 5th Grade)
Thursday, March 9, 2017 @ 9:15AM Cascade Theatre, Redding, CA (Little One's Concert | infant-1st Grade)
Thursday, March 9, 2017 @ 11:00AM Cascade Theatre, Redding, CA (Young People's Concert | 2nd-6th Grade)
Gustov Holst: Selections from The Planets
John Williams: Selections from Star Wars Episode VII
Daniel Dorff: Blast Off!
W. A. Mozart: Piano Concerto No. 20 in D minor
featuring 2016 Young Artist Audition winner Diego Bustamante
Join us for this year's youth concerts as we travel the solar system and far-away planets and galaxies! We'll count down and blast off on a musical trek with Holst's "The Planets" and sounds from Star Wars 7, and we'll launch a sparkling new talent with a performance by our young artist award winner, local teenage pianist Diego Bustamante. This musical, multi-media experience will be an over-the-moon way to learn about the orchestra!
Teachers and educators! Click here to download a study guide. 
Help spread the word! Download fliers for Chico concerts, Redding concerts, Red Bluff concerts, or all cities!
---
Concert sponsors include the Sierra Pacific Foundation, First Five Shasta, Charles and Joan Genthe, Bob and Louise Wilkinson, Montessori Children's House of Shady Oaks, Kinderland Child Development Center, North State Parent Magazine, and the California Cascade Association for the Education of Young Children. Thank you!
---
Who's Who?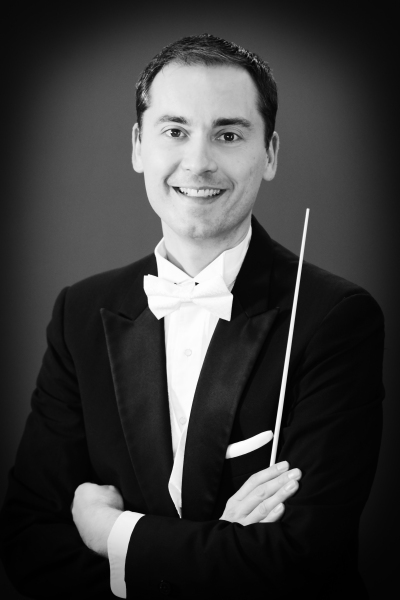 CONDUCTOR: Dr. Dwayne Corbin
Conductor, percussionist, and educator are three ways Dr. Corbin has proven himself to be a successful and integral part of Northern California's music community. As conductor of the Shasta Symphony Orchestra, he has grown the orchestra and its funding while continuing to position the Shasta Symphony as a key educational/artistic organization in Shasta County and the surrounding region. He also is Associate Professor of Instrumental Music at Simpson University, serves as the Resident Conductor of the North State Symphony, and just completed a successful one-year interim position as Assistant Conductor of the Juneau Symphony.
In the past, Dr. Corbin conducted wind ensembles at Wheaton College and the University of Cincinnati, led the Cincinnati Youth Wind Ensemble, and taught public school programs in the greater Seattle and Chicago areas. Corbin has held the position of Principal Percussionist in the North State Symphony since 2006, regularly presents jazz and classical percussion recitals, and leads the Shasta Percussion Workshop, a summer percussion immersion course. Dr. Corbin's composition Cage for One won first place in the 2009 Percussive Arts Society composition contest and is published by C. F. Peters.
Corbin earned a Doctorate of Musical Arts in conducting from the University of Cincinnati College-Conservatory of Music, a Masters of Music in percussion performance from Central Washington University, and a Bachelor's of Music Education from Wheaton College. He resides in Redding, CA with his wife, Caryn, and their two sons, Andrew and Peter.
---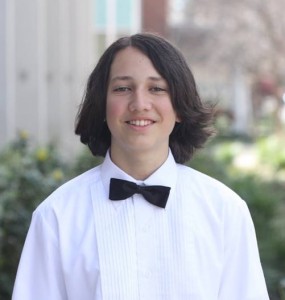 SOLOIST: Diego Bustamante
Diego is 17 years old and lives in Paradise. He is currently completing his college preparatory requirements at Butte College while enrolled as a senior at the Progressive Schoolhouse in Chico. He has been studying piano for ten years, starting in the Musikgarten program directed by Jill Lundberg.  Now he studies under the direction of Dr. Robert Bowman and has been with him for seven years.  His achievements include, winning the Paradise Symphony Young Artist Auditions in 2013 and 2016, both times getting to solo with their orchestra; and performing in the 2015 Music Teacher's Association of California's Piano Panel Honors Recital, which features young pianists selected through a statewide audition process.  His most recent award was winning 1st place in the 2016 Classical Masters Music Festival competition.
Along with his love of classical music, Diego is also a very active ragtime musician. He has won the West Coast Ragtime Society's youth competition 4 times and plays annually at the Sutter Creek and West Coast Ragtime Festivals. One of his more unique experiences was accompanying a silent movie at the 2016 Chico Silent Film Festival.  He also completed his very first CD in 2015, called "Ragtime and Classical, Side by Side."  This year he will be checking out different universities and conservatories to choose where he would like to pursue his musical passion.  Aside from his love of music, Diego is an avid birder and has begun leading groups on birding field trips.