Masterworks 2: Infectious Rhythms

Scott Seaton | Conductor

Saturday, November 11, 2017 @ 7:30PM Laxson Auditorium, Chico, CA
 Get Tickets!
Sunday, November 12, 2017 @ 2PM Cascade Theatre, Redding, CA
 Get Tickets!

Guest Artists
Chloé Trevor, Violin
MTAC Youth Orchestra, Butte County
Yoshie Muratani, Director
Shasta College Chamber Strings
Matthew Brooks, Director

Berlioz: Roman Carnival Overture 
Pinkston: Concerto for Violin and Orchestra (World Premiere!)
Ravel: Tzigane
Moncayo: Huapango (Watch Video Here)
Stravinsky: Firebird Suite (1919)


This concert is a rhythmic frenzy that starts with images of a Roman carnival and then features violinist Chloé Trevor on a new concerto by Redding's own Dan Pinkston. Chloé then goes on to dazzle us with Ravel's showpiece, Tzigane, which takes us on many turns, from sinuous to virtuosic agitation. The suite from Igor Stravinsky's first ballet, Firebird, closes the concert with one of the most colorful and exuberant endings of the early Twentieth Century. The MTAC Youth Symphony and the Shasta College Pre-Symphony join the NSS in Moncayo's Huapango.

Free pre-concert talk one hour before each performance.

Preview "Infectious Rhythms" on Intermountain Classics radio!

MORE MASTERWORKS CONCERTS!


Reflections, Sept. 23 & 24
Barber, Rachmaninoff, and Sibelius!


Almost Vienna, Feb. 24 & 25
Mozart, Beethoven, Bolcom, and more!


As Fate Would Have It, May 12 & 13
Tchaikovsky, Elgar, and Glinka!
---
Dan Pinkston, Composer

Award winning composer Dan Pinkston is active in many diverse fields of music—he composes choral, orchestral music, and chamber music; teaches music theory and composition at Simpson University; and also plays rock and blues guitar. His primary objective as a composer is to fuse and craft his many musical influences into works that are accessible to the average listener as well as stimulating to the discerning musician.
Dr. Pinkston's many composition awards include winning the Brookline Parish 300th Anniversary Commissioning Contest (2017) and the American Choral Director's Association composition contest (2000), as well as number of prominent commissions. His works have recently been performed at a number of festivals including the Tutti Music Festival (2016), Electronic Music Midwest (2017), and the Golden Gate Chamber Players chamber music weekend (2017).  In 2016 Pinkston was guest composer for Vanderbilt University's faculty recital.
Pinkston's musical education began as a child in Africa (Cote D'Ivoire), where a diversity of cultural and musical expressions profoundly impacted his love for the broad range of human expression in music. Following musical study in Arkansas and Texas, including a doctorate in musical composition, Pinkston settled in northern California with his wife and two daughters.
2010 brought the premiere of two major works—A Thousand Hills for flute, percussion, cello, and harp, and Symphony No. 1, commissioned and premiered by the North State Symphony. Both works are bold and beautiful, showcasing Pinkston's ability to write in traditional genres with a fresh, 21st century voice. Symphony No. 2 followed in 2012, commissioned and premiered by the Shasta Symphony. This work also received two acclaimed performances by the Juneau Symphony in 2014.
Recent compositions include the Concerto for Violin and Orchestra, Collisions (a series of 16 chamber works), Strange Fires and Solemn Prayers (an ambient electronic music project), and a number of other chamber and choral works. In 2018, Pinkston plans to complete a commissioned bass clarinet concerto, and present a retrospective concert of his chamber compositions (January 19 in Redding).
---
Chloé Trevor, Violin

Quickly becoming one of the most talked about and sought after musical ambassadors to Generation Z, violinist Chloé Trevor has combined her spirit for classical music and her passion for mentoring the youth of today to connect on a personal level with audiences in exciting and innovative ways. Silver medalist of the Ima Hogg Competition, critics have acclaimed Chloé for her "dazzling technique", "excellent musicianship", "huge tone", "poise and professional grace", and "bold personality unafraid to exult in music and ability". She has appeared as a soloist with orchestras worldwide, including the Hong Kong Sinfonietta, Latvian Chamber Orchestra, Slovak State Philharmonic, Plano Symphony, and the Knoxville Symphony. She made her New York concerto debut in 2013 and Avery Fisher Hall debut in 2014.
Chloé was the Grand Prize winner at the 2006 Lynn Harrell Competition, the 2005 Lennox Competition, the 2003 Dallas Symphonic Festival Competition and the 2000 Collin County Young Artists Competition. She has been a featured violinist in the Music in the Mountains Festival in Colorado, at the Meyerson Symphony Center in Dallas and with the Missouri Symphony Orchestra. At age thirteen she appeared on the nationally syndicated radio program From the Top.
In 2004, Chloé appeared as a soloist with the Lutoslawski Filharmonie (Poland), the Teplice Philharmonic (Czech Republic), the Muncie Symphony and the Missouri Chamber Orchestra. She was also invited as a soloist in the 2004 Young Prague Spring Festival to give recitals and perform the Mendelssohn Concerto in and around Prague.
More recent performances included a tour with the Latvian Chamber Orchestra in Riga, Tchaikovsky's Violin Concerto with the Dallas Symphony and Prokofiev's 2nd Concerto both at Sala São Paulo in Brazil and with the Cleveland Institute of Music Orchestra as a result of winning the Cleveland Institute of Music's Concerto Competition.
She went on to perform Tchaikovsky's Violin Concerto with the Houston Symphony and recitals at the Music in the Mountains Festival with pianist David Korevaar. She opened the Indianapolis Chamber Orchestra's 2010-11 season with the Barber Violin Concerto and the Missouri Symphony's "Hot Summer Nights" 2011 Opening Gala with the Brahms Concerto. She returned to perform the Beethoven Concerto with the Knoxville Symphony for their Diamond anniversary season.
In 2013, Chloé performed the Shostakovich Concerto No. 1 with the Missouri Symphony  and was a guest soloist with the Bohuslav Martinu Philharmonic in the Czech Republic for their annual Christmas concert. In November 2014, the Dallas Morning News described Chloé as an artist "supplying tonal refinement, technical facility and natural musicality" in her performance of Mozart's Violin Concerto No. 5.
Having recently concluded her first tours of Australia, Singapore, Spain, and Mexico, Chloé's upcoming engagements include multiple recitals in North America and appearances with the North State Symphony Orchestra, the Southern Arizona Symphony, the New Life Symphony Orchestra, the Boulder Chamber Orchestra, and the El Paso Symphony Orchestra.
Dedicated to music education and outreach, Chloé regularly connects with students and teachers through interactive performances, master classes, and lectures, both in person and online. With an extensive and ever-growing following via social media, Chloé enjoys spreading her message of positivity and encouragement to hundreds of thousands of people on a daily basis in order to influence present and future generations of classical musicians.
Chloé was introduced to the violin at age 2 by her mother, Heidi Trevor Itashiki, Dallas Symphony violinist. She later studied with Arkady Fomin, Dallas Symphony violinist and Artistic Director of the New Conservatory of Dallas. Chloé has made numerous appearances on the concert stage with her father, internationally recognized conductor and teacher, Kirk Trevor. She completed her undergraduate degree at the Cleveland Institute of Music studying with David and Linda Cerone, and her graduate degree as a scholarship student at Rice University studying with Kenneth Goldsmith. Chloé plays on a Carlos Landolfi violin made in Italy in 1771 and a bow by Etienne Pajeot.
---
PROGRAM NOTES: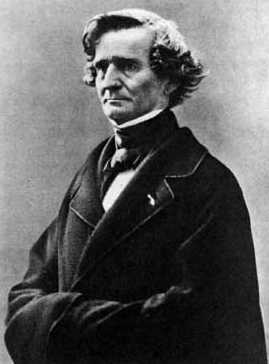 Hector Berlioz' Roman Carnival Overture is an echo of a long-term effort by the composer. The original inspiration came from the autobiography of Florentine Renaissance sculptor, Benvenuto Cellini, a story about his casting a giant likeness of Perseus. Unfortunately, the 1838 premiere of an opera based on the story was disappointing, ruined by an orchestra unable to navigate the rhythms of the introduction. An overture was added later in an attempt to punch up a hoped-for revival of the opera. Intended as an added attraction, it was inserted as the prelude to the second act as, but alas, the revivals never came to pass.
Berlioz later salvaged some of the music to create the Roman Carnival Overture and conducted it personally at the premiere in Paris in 1844; it is this version of the music that has endured. The Overture boldly begins with the same difficult opening of his ill-fated opera, Benvenuto Cellini. The delicious love-song melody is now sung by the English horn and the lively triple time saltarello and its cymbals excite the carnival scene from the Piazza Colonna, then both themes intertwine leading to a thrilling climax. The melody is pure Berlioz, the orchestration sublime.  The orchestra requires 2 flutes (piccolo), 2 oboes (English Horn), 2 clarinets, 4 bassoons, 4 horns, 2 trumpets, 2 cornets, 3 trombones, timpani, percussion (cymbals, triangle, tambourines), harp, strings.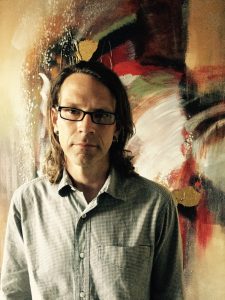 Dan Pinkston, Chair of the Music Department at Simpson University, is well-known to Northern California audiences, having premiered his music several times with regional Northern California orchestras. His Symphony No. 1 was performed by the North State Symphony in 2010, and Symphony No. 2 was commissioned and performed by the Shasta Symphony Orchestra in 2012. Last year, the Shasta Symphony Orchestra introduced In This Great Expanse, inspired by the natural beauty of Northern California's Whiskeytown National Recreation Area.
Concerto for Violin and Orchestra was commissioned through the generosity of two Redding philanthropists, and features violinist Chloé Trevor in its premiere.  In Pinkston's words, "I get to channel that (California) beauty into music…I've really tried to make it expressive, powerful, and meaningful for the audience." He continued to say that composing the Concerto for Violin and Orchestra was "one of the most enjoyable musical experiences for me. Work on it began in 2015, and was basically finished by the end of 2016, making it my piece with the longest gestation period."
The Concerto has three movements played without pause followed by a passionate cadenza and a calm coda. Typical of his other compositions, the concerto incorporates various stylistic directions from rich romanticism to more modern textures and techniques. The dance sections emulate a hoedown to capture the Western spirit. There are a few melodic quotes that are featured prominently (including Gershwin's Rhapsody in Blue and Depeche Mode's Somebody). Pinkston says that we should hear these quotes "as tributes to the genius of their composers." The modest orchestration calls for 2 flutes, 2 oboes, 2 clarinets, 2 bassoons, 2 French horns, 2 trumpets, trombone, timpani, percussion, harp, piano, and strings.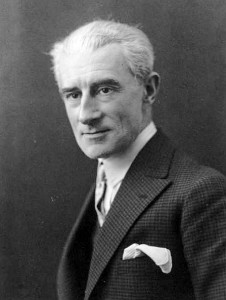 Maurice Ravel composed Tzigane for violin and orchestra in 1924 with the subtitle "Rapsodie de Concert." His influences were eclectic, and included references to baroque, classical, folk, jazz and blues, but this rhapsodic one-movement work had a special gypsy flair. When the composer met the British-Hungarian violinist Jelly d'Aryáni, a grand-niece of the great violinist Joseph Joachim, he was so enchanted by her repertoire of gypsy tunes and virtuosity that he interrupted work on his opera L'Enfant et les sortileges to write a piece for d'Aryáni. The title, Tzigane, translates as "gypsy." Ravel told the violinist that "this Tzigane must be a piece of great virtuosity… certain passages can produce brilliant effects, provided that it is possible to perform them—which I'm not always sure of." He reportedly consulted with d'Arányi while composing the piece, but finished it only days before the premiere in London.
Initially, Ravel wrote the piece for violin and piano; then subsequently arranged the accompaniment for a newly invented piano-like instrument with a sound akin to a Hungarian cimbalom (a hammer-struck zither) called a luthéal that had several tone registers controlled with stops. The problem with that arrangement, as charming as it must have been, was that only one luthéal even existed until a replica was built for the 1985 commemoration of the Ravel centennial. Later in the summer of 1924, Ravel created the version heard in today's concerto for violin and orchestra with a colorful call for 2 flutes (piccolo), 2 oboes, 2 Clarinets (Bb/A), 2 bassoons, 2 French horns, 1 trumpet (C), bell , triangle, cymbal, celeste, harp, and strings.
Tzigane opens with an expressive unaccompanied low-register violin passage marked "quasi cadenza" that emerges into a passionate melody that gradually climbs upward in pitch and sprinkles in glimpses of the fireworks to come. Ravel incorporated many of d'Arányi's improvised embellishments into the score and creates long melodies on a single string, interspersed with pizzicato, doublestops, and etherial harmonics. The moderato melody has a characteristic "short-long" rhythm that reflects the first-syllable-accent of spoken Hungarian. The harp and lower strings enter after a long delay into the piece, and are soon joined by the rest of the strings and a trilling piccolo. Then sit back and enjoy the brilliance of the Ravel's dances and their variations atop his famous orchestration. Listen for a high-pitched duet with the piccolo and the soloist, and then the exhaustive collapse. The violinist is undaunted however, and continues the dance, bringing everyone together again to end with a blast.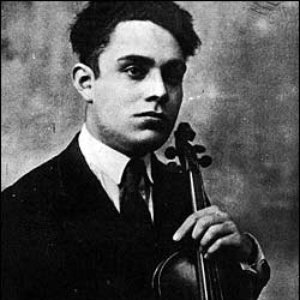 José Pablo Moncayo's Huapango was premiered by the Orquesta Sinfónica de México conducted by Carlos Chávez in 1941. The title literally means "on top of the wood," alluding to a wooden platform on which dancers make zapateado dance steps. Born in Guadalajara, Jalisco, Moncayo studied music at the National Conservatory at age 17 while also working casually as a jazz pianist. In that context, the inspiration for the piece arose as Chávez sent his student, Moncayo, on a field assignment to explore the music of Veracruz. The composer later reported that "I went to Alvarado, one of the places where folkloric music is preserved in its most pure form; we were collecting melodies, rhythms and instrumentations during several days. The transcription of it was very difficult because the huapangueros (musicians) never sang the same melody twice in the same way."
Huapango uses three tunes that he had encountered in Veracruz. The first dance, El Siquisirií, is introduced by the trumpet after the rhythmic introduction. As with all huapangos, the 6/8 meter alternates between groupings of twos and threes. El Balajú, the second dance, is first presented by the oboe, and El Gavilán, the third dance could be called a waltz. The solo harp plays a light variation, before we return to the rousing huapango. The El Balajú returns with a trombone and trumpet duo with each competing to play louder than the other. Finally, El Siquisirií returns for a rousing ending. The brassy, percussive orchestra includes: 2 flutes (piccolo), 2 oboes, 2 clarinets (E-flat), 2 bassoons, 4 French horns, 3 trumpets, 3 trombones, tuba, timpani, percussion (guiro, maracas, snare drum, Indian drum, bass drum, claves, and sonajas), harp and strings.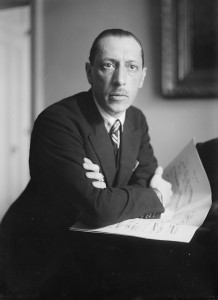 Igor Stravinsky composed the Firebird Suite in 1919. Throughout his later career, he remained particularly fond of The Firebird, creating three different concert versions that he himself conducted. The most popular is the second of these suites, which uses less than half of the original ballet score and simplifies some of its orchestration. Stravinsky's "big break" came some 10 years earlier when ballet impresario Sergei Diaghilev decided to gamble on the young, relatively unknown 20 year-old composer. The Ballets Russes took a risk in its 1910 season with The Firebird; it would be the first production by the company to feature an entirely original new score that drew upon Russian folklore. Stravinsky's score blended the orchestral skill that he learned as a student of Rimsky-Korsakov with the primitive appeal of Russian folk music to make a stunning success.
The juxtaposition of exotic non-Western scales and the simplicity of folk song make this music uniquely what we have come to identify with Stravinsky. The Suite opens with haunting low strings, until we encounter the Firebird depicted with brilliant timbres and trills. A calm pastoral passage follows with Stravinsky's characteristic woodwind palette before frenetic rhythms compel an exhaustive Infernal Dance. The serene lullaby, Berceuse, is first given by the bassoon. A solo horn, intoning the score's most-famous folk tune, announces the joyful arrival of sunlight and a celebration that swells to a glorious triumph. The orchestration for the Suite calls for 2 flutes (piccolo), 2 oboes (English horn), 2 clarinets, 2 bassoons, 4 horns, 2 trumpets, 3 trombones, tuba, timpani, percussion, harp, piano, and strings.
Notes by Theodore Bell
---