NSS POPS! A New York New Year's Eve
Scott Seaton | Conductor
Saturday, December 31, 2016 6:00-10:00PM 
Redding Civic Auditorium, Redding, CA
Call the Civic Auditorium Box Office if you'd like to sponsor a table! 530-229-0022
Call Margaret Brennan for tables seating requests: 530.472.3294
Call the North State Symphony if you're interested in sponsoring the event! 530-898-5984
Bernstein: West Side Story Selections
Verdi: Brindisi
Gershwin: Rhapsody in Blue
Burns: Auld Lang Syne
And More!
Guest Artists
James Flora, Tenor
Olga Perez Flora, Mezzo-Soprano
Hyperion Knight, Piano
Our Amazing Sponsors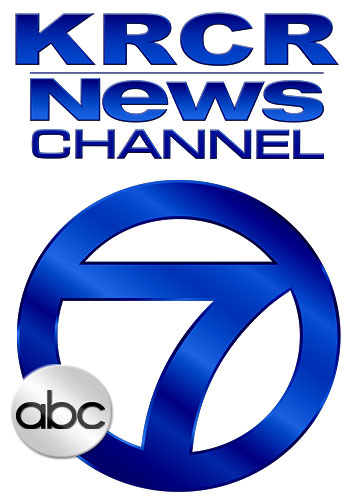 ---
Doors: 5:45PM
Cocktails: 6PM
Concert: 7PM
Tickets: Center Balcony (no-host bar & hors d'ouevres): $45
Table Seating & Dinner (no-host bar and starters followed by entree and dessert): $85
Preferred table seating is available for patrons purchasing an entire table

The North State Symphony kicks off its brand new "NSS POPS!" series with a spectacular New Year's Eve concert at Redding's Civic Auditorium.
On December 31, 2016, ring in the New Year "New York City style" with a gala event that's sure to become a Redding tradition. Enjoy light hors d'ouevres and a no-host bar with your balcony-level seat, or splurge on dinner seating in the lower level. Following a cocktail hour with live music, enjoy a symphonic pops concert conducted by Scott Seaton, featuring entertaining soloists performing beloved songs and music from "the city that never sleeps."
Soprano Olga Perez Flora and tenor James Flora will perform Broadway hits from West Side Story, "New York, New York," "Someone to Watch Over Me," and "Anything You Can Do, I Can Do Better." For opera fans, they'll perform the famous drinking song ("Brindisi") from Verdi's La Traviata. Show-stopping pianist Hyperion Knight will play ragtime favorites and George Gershwin's jazz-influenced sensation for piano and orchestra, "Rhapsody in Blue."
Celebrate an early-evening New York City ball drop, Redding style, as the symphony plays "Auld Lang Syne," Then enjoy dancing and festive company for the rest of the evening.