On Location is part of North State Symphony's Explore Music program and is dedicated to the idea of sharing great classical music with the community outside of the concert hall. Its tagline is: "We want to Explore Music with you, wherever you happen to be!"
2018-19 marked the first year of a formal commitment to expand NSS's "in-school musician visit program" in Redding to additional schools and retirement communities. The inspiration, motivation, and funding to visit retirement communities was provided by NSS patron Joan Sullivan Genthe, in memory of her husband Colonel Charles Genthe. Her enthusiasm and support have been contagious, resulting in NSS expanding the program to Chico in spring of 2019, after receiving a grant from the City of Chico Arts Commission.
As part of this outreach program, NSS brought featured soloists and symphony musicians to north state schools and retirement communities. We were greeted with enthusiasm and eagerness by listeners to hear music and learn more about the players, the music they played, and their instruments.
"What a treat it is to have such beautiful, classical music for our residents to enjoy.  People suffering from dementia often lose short-term memory but retain the connection to the music they have known all their lives.  These talented young people from the North State Symphony, on piano and cello, brought tears to our eyes with the resonant melodies of Brahms." - Christina Rosenbloom, the Terraces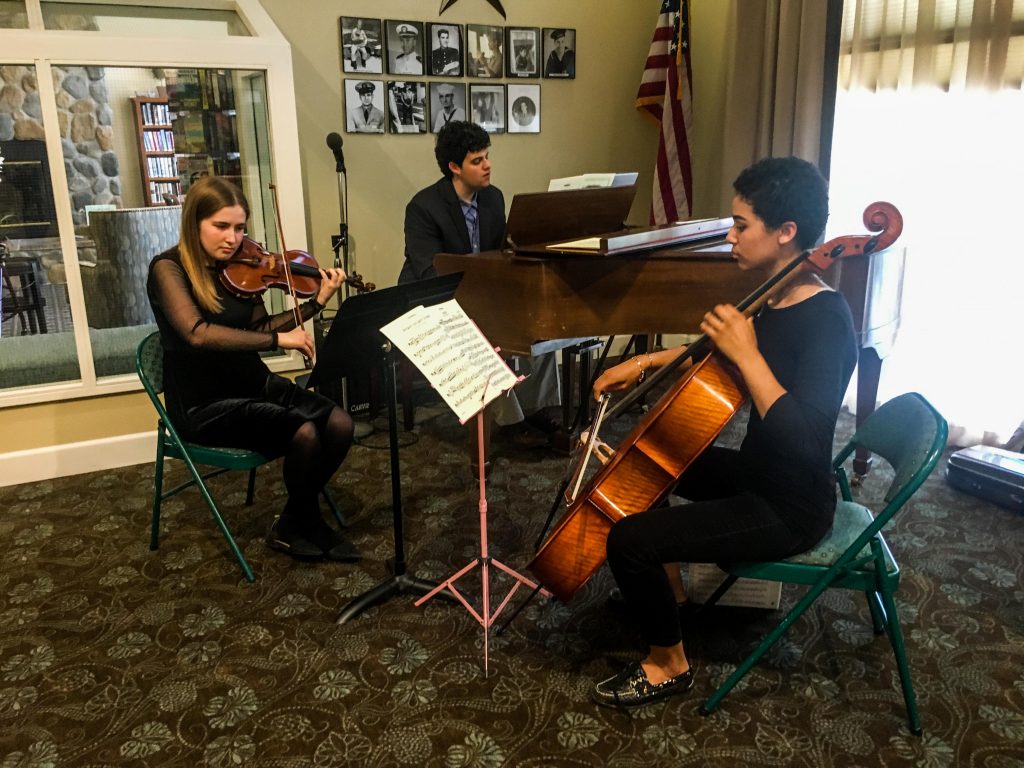 Throughout the NSS 2018-19 concert season, and into our current year, NSS was "On Location" 15 times (each!) in north state schools and retirement communities, reaching over 1700 students and seniors. In addition to interactive and educational performances at both schools and retirement communities, students also participated in masterclasses and received coaching in instrumental ensemble rehearsals.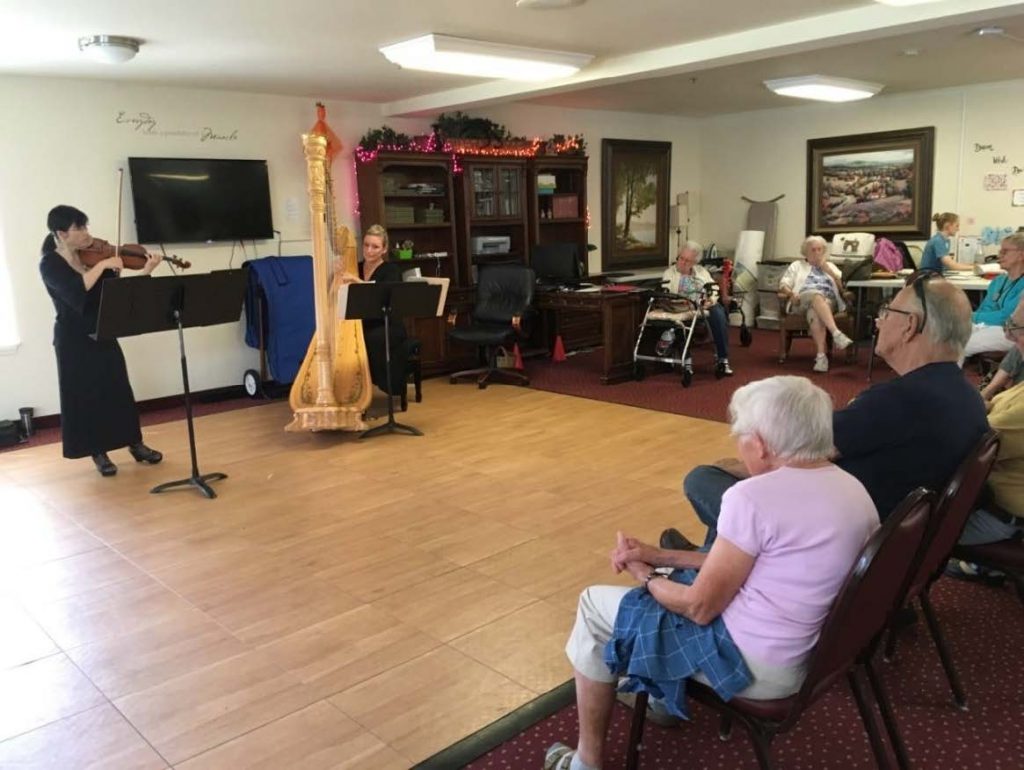 NSS has been able to present a wide variety of musicians and instrumental performances to listeners, engaging members of the NSS orchestra and other musician friends throughout the north state. From low brass ensembles, to guest violin soloist Timothy Chooi – from a marimba workshop, to conducting demonstrations from NSS music director Scott Seaton – north state students and seniors have been able to hear a tremendous variety of music, and interact with a generous group of musicians.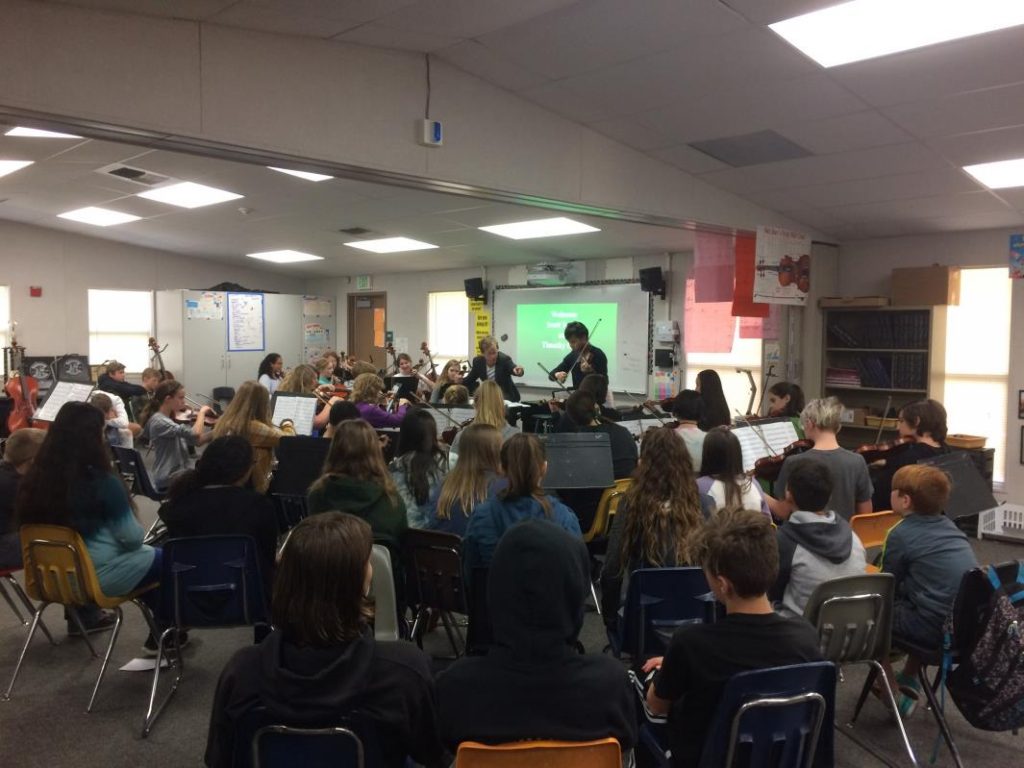 Here's just one example: In May 2019, pianist Jack Belton and NSS assistant principal trumpet Ayako Nakamura visited Inspire School of the Arts and Sciences and Bidwell Jr. High School. They performed music from many different eras, introduced students to different models of trumpets, and engaged with over 80 junior high and high school students in Chico.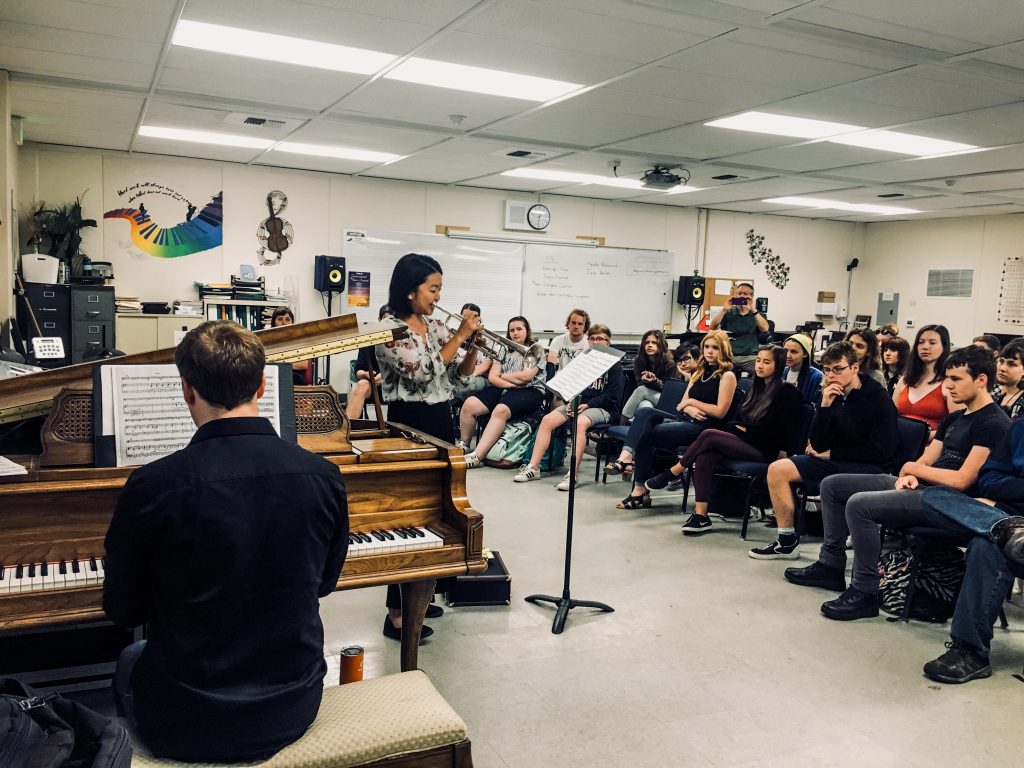 School visits increase student attendance at NSS concerts, as young people get a direct, personal connection to the music and performers on stage. Additionally, NSS partially subsidizes student tickets to NSS Masterworks and Youth concerts, making orchestral music as accessible as possible for our future audience.
"Blue Oak loved having Eric [Whitmer] to visit and play. He was talented, engaging, inspiring and fun! Many of my students expressed that the wanted to go see him perform with the symphony.  We would LOVE to have more musicians visit and perform." - Brianna Lee, Blue Oak Charter School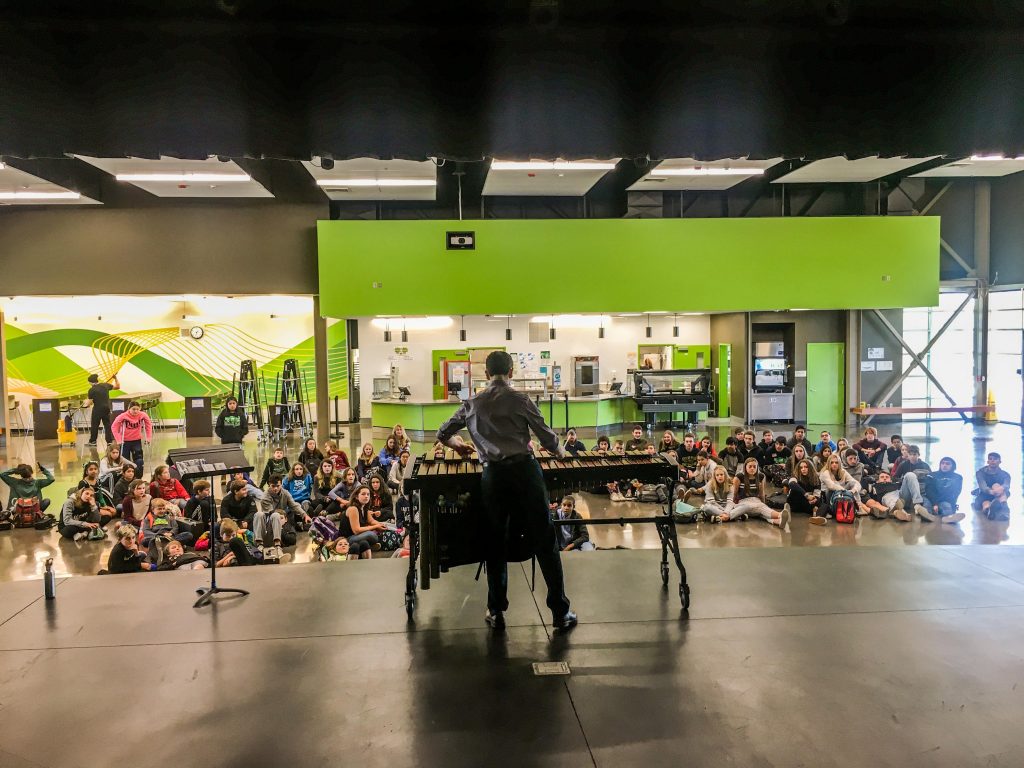 It deserves special mention that our audience interactions at the retirement communities have been particularly rich and rewarding. Activities directors and staff are incredibly appreciative of our outreach to their residents, and the residents themselves have ranged from former San Francisco Opera singers to amateur classical music aficionados, those who have been classical musicians in their younger years, and those who still appreciate the art form today.
The On Location program is a fine example of "Community Through Music" and something NSS is proud to bring to the North State.