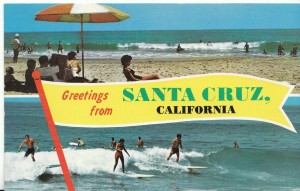 It's summertime, which means it's summer music festival time! Max and Elizabeth will be working in Santa Cruz at the Cabrillo Festival for Contemporary Music, which is a wonderful two week festival of contemporary music for symphony orchestra, featuring an outstanding orchestra, world premieres, and close work with amazing composers and soloists.
The North State Symphony office will be open during this time, but just a little slower than usual - so thanks in advance for your patience as we respond to your phone and email messages as soon as we can! Our "relocation" hours will begin Friday, July 28, and regular hours will resume Monday, August 14.
Donations can be mailed to:
North State Symphony
400 West First Street
Chico, CA 95929-0805
or can made online at this link
Season tickets to our Masterworks concerts are on sale now!
Tickets to concerts at Redding's Cascade Theatre are available by calling 530-243-8877 or visiting the Cascade Theatre Box Office at 1733 Market Street, Redding, CA 96001
Tickets to concerts at Chico's Laxson Auditorium are available by calling 530-898-6333 or by visiting the University Box Office on the corner of W. 3rd & Chestnut Streets, Chico, CA. Season tickets to Laxson concerts are also now available for purchase ONLINE!