You Keep Us Going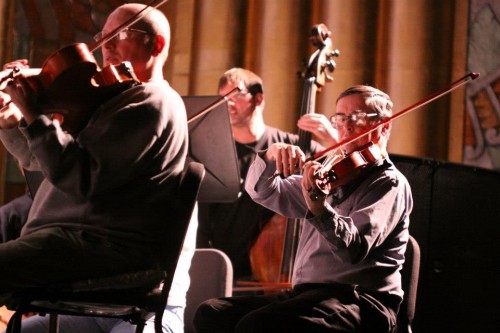 The North State Symphony depends on individuals and businesses to provide the majority of operating funds every year. While we receive vital support from California State University, Chico, we must raise significant funds in Chico and in Redding to stay in operation.
We are deeply grateful to the individuals and businesses that make contributions to our organization. We invite you to make an individual or family donation—or donate in honor or in memory of a loved one.
All donations can be sent to:
North State Symphony
400 W First Street
Chico, CA 95929-0805
You can also donate online by clicking HERE (it's quick, easy, and secure)
Sponsorships
If you are planning a gift of $1000 or more, we would love to offer you a sponsorship that reflects your passion and desired level of support. Please contact us so that NSS staff or a board member can meet with you to discuss all of your sponsorship opportunities. Learn more about becoming a sponsor.
Endowments and Planned Giving
If you would like to discuss setting up an endowment or planned gift, please contact Daria Booth at (530) 898-4054 or by email.
The North State Symphony is an affiliate of the University Foundation, California State University, Chico, a 501(c)3 non-profit organization. Our tax ID number is 95-1230865.