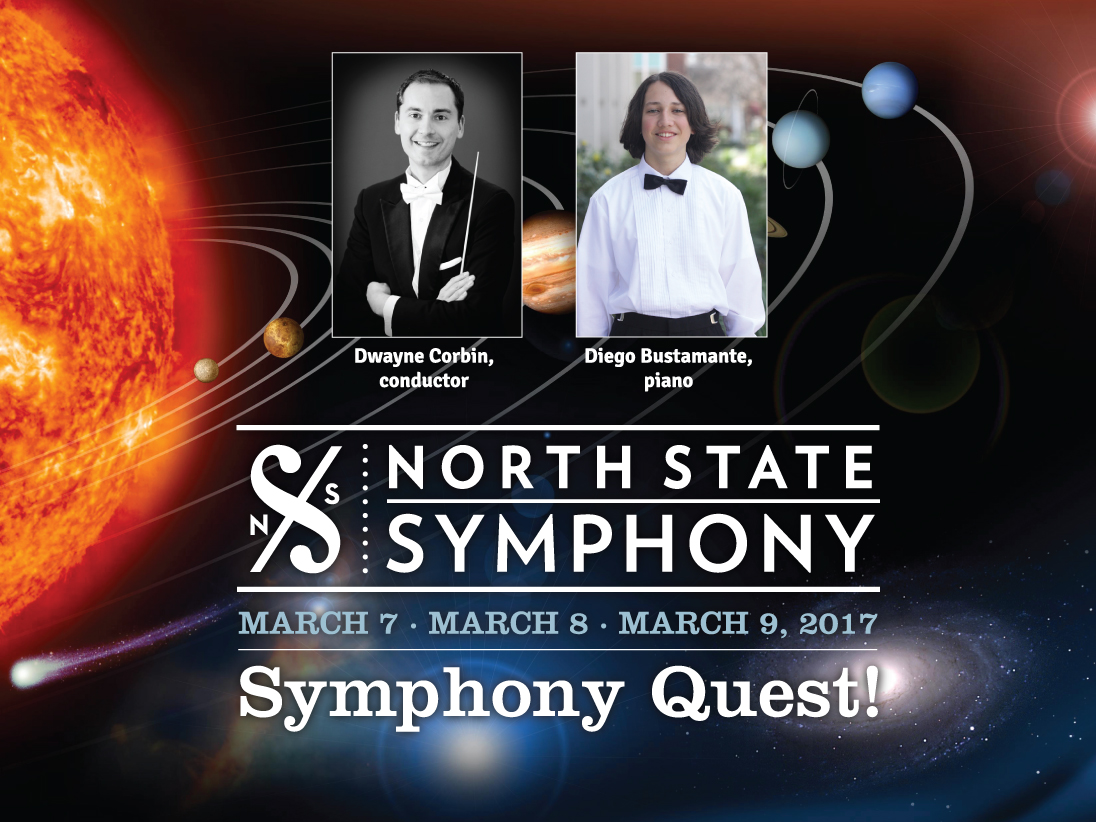 We're thrilled to bring orchestral music to thousands of North State kids this week!
This year, our youth concert's theme is SPACE, with Associate Conductor Dwayne Corbin conducting favorites from Gustav Holst's "Planets," Mozart's "Jupiter" Symphony, Daniel Dorf's "Blast Off," music from the Star Wars films - and featuring our amazing 2016 Young Artist Audition High School winner Diego Bustamente on piano.
"Symphony Quest" will be presented in THREE North State communities, with one concert in Chico on Tuesday March 7, two concerts in Red Bluff on Wednesday March 8, and two concerts in Redding on Thursday March 9. One of Redding's concerts is geared towards our youngest audience members: a "Little One's Concert" for preschool and kindergarten students, sponsored by First Five Shasta.
Additional concert sponsors include the Sierra Pacific Foundation, Charles and Joan Genthe, Bob and Louise Wilkinson, Montessori Children's House of Shady Oaks, Kinderland Child Development Center, North State Parent Magazine, and the California Cascade Association for the Education of Young Children.
Read more about Symphony Quest here!