The North State Symphony is pleased to announce that Elizabeth Quivey has been hired as its new executive director following a national search. Quivey takes over for Keith Herritt, who retired in June after 12 years as executive director. Quivey has worked for the North State Symphony since 2010, serving as personnel manager, production manager, and as interim executive director this summer.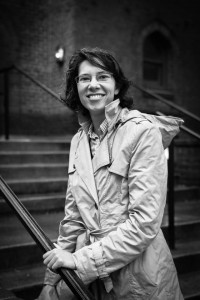 A Chico resident since 1988, Quivey is a summa cum laude graduate of CSU, Chico with a degree in Communication Design. Having worked as a freelance graphic designer since 2009, she brings a strong background in marketing and branding to the symphony. Quivey is also a member of the Bidwell Mansion Association board of directors, and a cellist in the Paradise Symphony Orchestra. Earlier this summer she worked for the Cabrillo Festival for Contemporary Music in Santa Cruz as stage manager.
Quivey will collaborate with Music Director Scott Seaton in artistic planning, and take over administrative and fiscal responsibilities for the symphony, working closely with the boards of directors in Chico and Redding, and administrative and development staff at the College of Humanities and Fine Arts at CSU, Chico.
The North State Symphony's concert season begins with "Rumba to Ravel" in Chico on Saturday, September 24 and in Redding on Sunday, September 25. Single tickets and season ticket packages are on sale through the box offices at CSU, Chico and the Cascade Theatre. For more information about upcoming concerts and events, visit www.northstatesymphony.org or contact symphony@csuchico.edu.